What are the stilts houses..? They are just home resting on water (especially lakes, ponds or streams and in some cases, on the shores of seas). There are many places around the world. But, why the people lives on water..? There are a logic response or only for to meet a basic need, depending on the areas they habit..?
In the many cases, there are a logic reason. Areas habited by these people are flooded areas, which leads people to build homes on the water. In other cases, there is some cultural connection that leads to the companies belonging to the water in this way, be part of it. Below, there are a very important document where you can see how this stilts houses were built.
Types of stilts houses:
1. Kelong (commonly used in fishing and it found in countries: Philippines, Malaysia, Indonesia and Singapore).
2. Nipa Hut (found in Philippines characterizing the traditional type of house in the west).
3. Pang Uk (found in Tai O, Lantau and Hong Kong).
4. Papua New Guinea stilt house (constructed by Motuans, first inhabitants of this place).
5. Thai stilt house (most of the houses built in this area are on freshwater).
6. Vietnamese stilt house (is similar to the Thai houses, but for religious reasons at different entry).
7. Palafito (found in South America on many lakes).
Some examples with photos of this connection between art, need and water are below:
ARGENTINA
On the banks of the Parana River Delta, there are several locations that habit this area. Due to constant flooding of this river, the communities have decided to set up these homes which allow to continue their activities in the area (most of all tourism, fisheries and agriculture).
CHILE
In the area of Chiloé (a beautiful archipelago of Chile), is mainly characterized by its colorful stilts. Which are not only homes but also businesses and hotels. However, despite this majestic sight, there are many health problems due to water pollution and despite other problems, tax and legal case in Chile, continues to be a real spectacle on the water.
VENEZUELA
In some aquatic areas of Venezuela, as Sinamaica and Maracaibo lakes and others, there are many communities living in stilt houses. Since many years ago, when the Indians were the main population of this country, and they lived in this way, on water.
BELIZE
In this case, these houses are a preventive method for the hurricanes and storms that often bring down this Caribbean island. In addition, the company was established on a swamp, so they have more risk of being overwhelmed and having trouble with the terrain, so they built their houses on this site highlighting the vivid colors of the island.
UNITED STATES
In Washington, this group of houses in the near of the lake are in holism with nature and specially, with the water. In the zone "Fragaria" there are houses with many colors. In this case, this more than a necessity, is presented as an American lifestyle.
LINGGA ISLANDS
A group of islands in Indonesia, south of Singapore, where the water is part of the societies that inhabit this area. Indeed, for many years its transportation systems and lifestyles is on the water. With boats and houses on the sea have been able to establish a culture associated with this element and nature in general.
POLYNESIA
In this case this beautiful landscape, has created incredible tourist areas toallow economic access to this part of the world, as if it were not for tourism would have not many other economic activities. Also, is important to note that this site lives with nature and respect, for this reason, despite the high rate tourist, is full of renewable energy and eco-compatibility elements.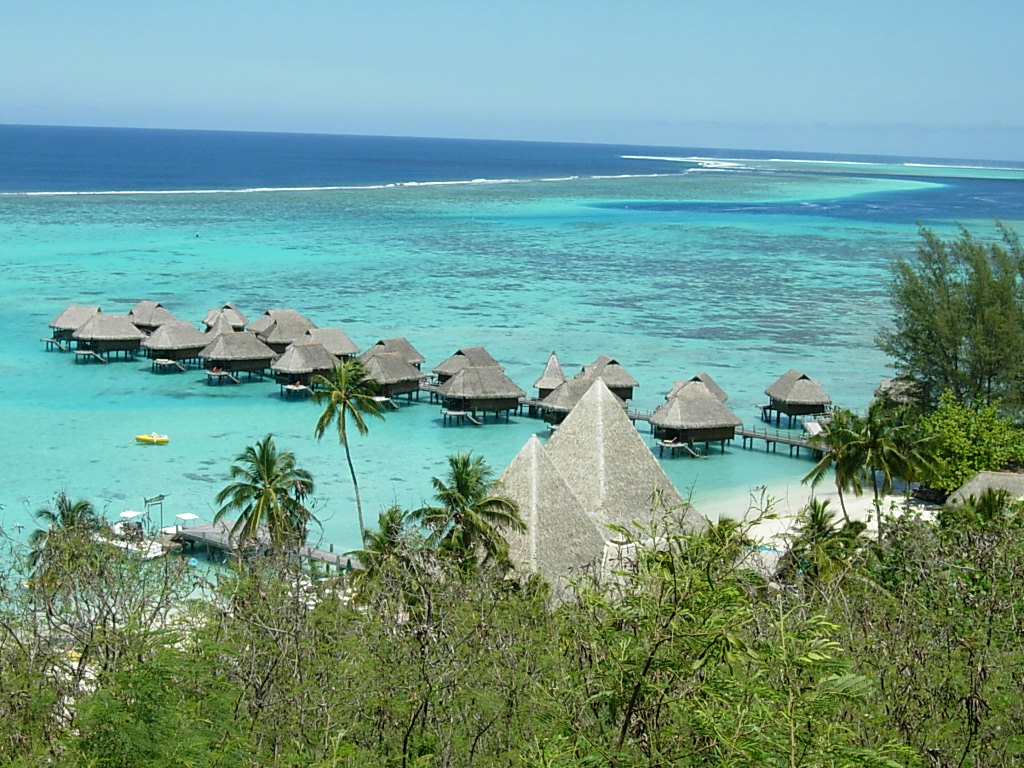 Different, but equally at the same time. Increasingly, water is closer to the companies, and this is one of the best examples we can observe the interaction between this vital and our ways of life..!